For all media inquiries, please contact peterbarden@thesmbx.com.
As Bank Lending Tightens, Small Businesses Turn to Customers to Raise Money
The Wall Street Journal, July 13, 2023

As it gets harder for small businesses to land conventional loans, more of them are turning to a new source of funding: their customers. Using a relatively little-known financing tool, businesses are able to sell bonds to hundreds of customers and community members—with some investing as little as $10.

These businesses are capitalizing on a regulatory change that lets them solicit investments from non-accredited investors—those with relatively modest income or assets. As they have watched beloved local businesses struggle since the pandemic began, these investors see the bonds as a way to support those businesses while also generating a financial return.

Consider San Francisco-based Palm City Wines, which launched during the early months of the pandemic and was unable to invite customers into its store. Customers formed lines around the block to buy wine and hoagies.

"It certainly made me want to support them," says Mateo Kashuk, a 32-year-old software engineer. "I remember waiting outside for food to be ready, and there were other people doing the same. It was nice to have an opportunity to interact with other people from the neighborhood and have some semblance of normal life."

So, when Palm City Wines set out to raise $250,000 by issuing a small-business bond in April through SMBX, Kashuk pledged $200. Within five days, the Palm City Wines bond—which pays 9.5% interest on customers' investment monthly over five years—was oversubscribed. The company increased the cap on the amount it could raise, ultimately raising more than $400,000.
Need Capital? Portland startups raise funds selling bonds on SMBX
Portland Business Journal, July 13, 2023
Exactly 1,370 investors have poured nearly $1.3 million into 11 Portland area companies over the last three years through the SMBX platform.
The investments move through what the online platform calls small business bonds. Small businesses sell the bonds at between 7% and 11% interest, with loan terms between two and seven years. To list on the SMBX marketplace, companies submit two years of GAAP financials to help develop the terms of the bond.

Portland has embraced the platform, said co-founder and CEO Ben Lozano. Others are Washington, D.C., where SMBX has a partnership with the city, as well as San Francisco and Oakland, Calif.
Move over, Wall Street: Denver small businesses turn to local investors to raise debt on new platforms
Denver Business Journal, May 17, 2023
"Platforms such as SMBX and Mainvest are gaining traction in the Denver area, giving local business owners a new path in alternative financing. . . . For Garcia, finding the right investor has been the toughest core component. With SMBX and other platforms, he said investors are already waiting to view his company. Ohiya recently raised over $200,000 on SMBX.
Palm City Wines Is Planning a Second Location
Eater San Francisco, April 27, 2023
"The owners have turned to SMBX, a fundraising platform that's become increasingly popular with Bay Area small businesses. Unlike platforms such as GoFundMe, SMBX allows small business owners to collect bonds from the public, which function like microloans. 'We're not one for handouts and that's why we have partnered with SMBX to help fund our next venture by announcing our new bond offering.'"
San Jose Food Vendor Finds Novel Way to Raise Money
San Jose Spotlight, April 10, 2023
The owner of Hết Sẩy has found an innovative solution to pay for a more permanent location: an online crowdfunding marketplace with a unique twist for small businesses known as SMBX. The platform helped DuyAn Le, owner of the food pop-up, raise $124,000 in less than a month, a story of success that raises hope for small businesses looking for a path to growth or sustainability. "It feels amazing," Le told San José Spotlight. "People believe in us."
Footwear Startup Mise Turns to SMBX to Raise Capital
The Portland Business Journal, March 27, 2023
"Platforms like SMBX provide another viable option for our founders to access the capital they need while also giving them the opportunity to engage the community to share in their success and growth," said Rick Turoczy, general manager of the Portland Incubator Experiment. "It's that community angle that makes these sorts of bond sales especially compelling for Portland startups because it directly aligns with our 'buy local' ethos of supporting our homegrown companies."
Alchemy Wine Bar Expands with Cut Flower Farm in Westfield
Buffalo Business First, February 9, 2023

"The partners began raising funds Jan. 13 for the expansion with a small business bond offering through SMBX, offering investors a 9.5% return over five years for investments starting at $10. 'Instead of just asking friends and family like my mom or my aunt for $10,000 with nothing to give back, we wanted to pay people back with a little return,' McIntosh said."

Boutique design firm led by former Miss Teen D.C. raises nearly $100,000 to scale
Washington Business Journal, January 18, 2023
Brightwood Design closed a capital raise of $92,480 from 103 investors on the SMBX marketplace, specifically DC's Rebuild Bond program sponsored by the Office of the Deputy Mayor for Planning and Economic Development.

3 Sisters Garlic Is Thriving Because of Grit, Perseverance, and a New Platform Aimed at Helping Small Businesses Grow
Buffalo Rising, January 13, 2023
The 3 Sisters Garlic team used SMBX to raise $50,000 for new equipment, working capital, and property improvements. SMBX is the Small Business Bond marketplace that connects small business owners with everyday investors in their community and throughout the country. The demand to invest in this business was high, with 125 investors exceeding the businesses investment goal by over $12,000.

Bratton Construction Selling Small Business Bonds as it Gears up for Growth
The Portland Business Journal, November 16, 2022
"We are really excited about this. SMBX for us is a game changer," said CEO Sharon Maxwell. "As a minority, woman-owned business in a male-dominated industry going to the banks and trying to secure a line of credit and capitalize to be able to scale and grow, we have struggled over the years. Even after showing good results and great financials we are still (told) that is not enough."

After Bootstrapped Growth, DC Game Brand Upbounders Is Making a Community Investment Move
Technical.ly DC, October 17, 2022
The company is seeking small business bonds on the SMBX marketplace. "I really like being able to tell people: I'll pay you back," founder Kemi Tignor said of regulation crowdfunding. She hopes the SMBX program will be a community-based, transparent way for the company to grow.
Wells Fargo Infusing DC Small Business Program with Cash
Washington Business Journal, September 27, 2022
Wells Fargo is investing $500,000 to expand the reach of a D.C. program through which small businesses can raise money from local investors on the SMBX marketplace. The nation's third-largest bank is providing a grant to D.C.'s Coalition for Nonprofit Housing & Economic Development (CNHED) with which CNHED will provide technical assistance to small-business owners looking to participate in the District's Rebuild Bond Program.
Boichik Bagels Opening West Berkeley Plant via SMBX Small Business Bonds
KGO ABC-7, San Francisco August 30, 2022
Emily Winston tours her new bagel manufacturing facility being funding by a $1 million capital raise from her community on SMBX.

Community Co-Pack, Local Contract Manufacturer, Looks to Future
KOIN TV Portland AM Extra, August 12, 2022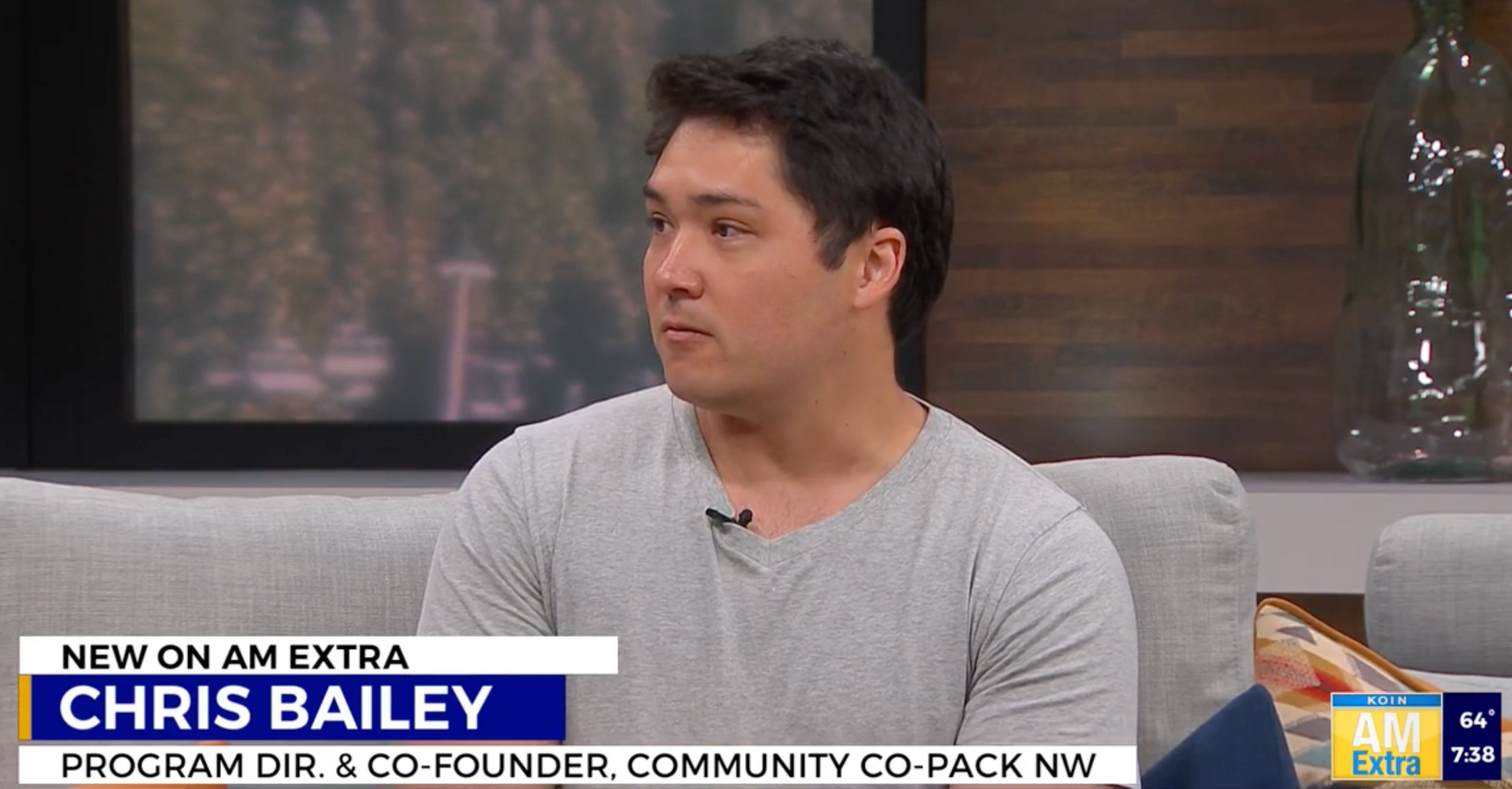 Portland-based manufacturer is expanding, and giving you the opportunity to invest, through the SMBX marketplace.
Turned Away from Banks, Some Local Merchants Turn to Small Business Bonds
San Francisco Standard, July 29, 2022
SMBX was formed to provide access to capital without forcing entrepreneurs to give up equity. Since launching in February 2020, roughly 70 businesses listed on SMBX's platform have raised more than $6 million to help support and expand their ventures. "I'm not sure if any loan could be considered fun, but if a loan could be fun, it'd be this one," Osumi said. "You're getting the same funding at the same rate, but the money's coming from real people who are getting paid back, rather than going into the black hole of a bank."

Boichik Bagels Banks on 'Regular People' as Investors
San Francisco Business Times, July 21, 2022
Emily Winston, who opened the College Avenue flagship in 2019, has launched a campaign on financing platform SMBX, a San Francisco-based company that enables small businesses to sell securities to a multitude of micro-investors pledging as little as $10. SMBX has been used by local food brands in the past — Humphrey Slocombe raised $250,000 just over a year ago — but Winston is looking to take it further than any business has yet with a $1 million target fund raise.
Community Co-Pack Launched Small Business Bond Sale on SMBX
Portland Business Journal, July 18, 2022
Community Co-Pack has launched a campaign on the SMBX platform to sell bonds with a 7.5% interest rate and 60 month term. The startup is the latest local business to turn to this platform. Better Bean, The Cookie Department and Culmination Brewing have also raised money this way.
As Interest Rates Rise, Small Businesses Should Engage Their Community as Investors
Inc. Magazine, June 8, 2022, by Ben Lozano, Co-Founder and CEO, SMBX
With inflation skyrocketing to 8.5% since last year, the Federal Reserve is expected to continue to raise interest rates aggressively in the coming months … mak(ing) it even more expensive to borrow money, especially for small business owners. … Another option is crowdfunding debt, issued by companies including my own, SMBX. In this scenario, business owners retain 100% ownership. Investors purchase bonds for as little as $10 and are repaid monthly for loaning money to the business. This approach lets business owners secure fixed rate debt.

D.C. Bond Program Benefits Small Black-Owned Businesses
Washington Informer, June 2, 2022
Through the DC Rebuild Bond Program and SMBX, Innovative Recordings, LLC and at least seven other local businesses have issued small business bonds, for as low as $10 a piece, to customers and community members in the District and around the country. Those who purchase these bonds immediately receive monthly payments on the principal and interest.

Meet Two Local Businesses Selected for DC's Rebuild Bond Program
Technical.ly DC, May 12, 2022
Nearly six months after its launch, DC's Rebuild Bond Program is hard at work building capital for local businesses. The program, which arose from a partnership between the DC Deputy Mayor's Office of Planning and Economic Development and community investor SMBX, just added two more DC businesses to its marketplace.
Overwhelming Demand for Bay Area Bagels is Driving a New Wave of Expansion
San Francisco Chronicle, May 11, 2022
Poppy saw a whopping $100,000 increase in gross sales over the last year, thanks primarily to adding the farmers' market. To pay for the new space, Kashuk used crowdfunding platform SMBX, which told her it would likely take 60 days to reach her $150,000 goal. She met it in 11 days. "It was not so much a race" against other expanding bagel pop-ups, Kashuk said, but "it was hard to see how I could grow with the current model."
Is the Future of Restaurants Grassroots Funded?
Eater San Francisco, April 25, 2022
For her bond offering of $150,000, Kashuk received an interest rate of 7 percent from SMBX to be paid back over five years. She had also considered a loan application through the Small Business Administration, but ultimately decided on SMBX because it was simpler, more affordable, and more flexible. "I was looking for a way to raise money that was relatively affordable and flexible, and SMBX fit that bill," Kashuk says. "The bonus was that my community could get involved in a real and tangible way."
Capay Mills Joins SMBX Marketplace
Comstock's Magazine, February 18, 2022
The Yolo County artisan flour business receives more than $115,000 in investment. "SMBX is a novel platform, offering debt financing rather than donations or equity," Kaisel says. "I like that it shares the risks and benefits in what feels like a less speculative way than some of the other vehicles. Investors are able to make an immediate return on their investments, while we'll have the strongest possible incentive to build a profitable business capable of paying those investors. A definite win-win."
Gay-Owned Firm Joins D.C. Small Business Bond Program
Washington Blade, November 23, 2021
CFO Services Group, a gay-owned D.C. financial services consulting company, is one of six D.C. small businesses to participate in a program launched in September by Mayor Muriel Bowser that allows small businesses to raise money by offering bonds at a price of $10 each to local community investors on the SMBX marketplace.

Fintech Offers Small Business Bonds, Not Bank Loans to Fund Growth
PYMNTS.com, November 12, 2021
By offering bonds through the SMBX marketplace, small business owners not only obtain funding more quickly, easily and affordably, they also enjoy the added benefit of forging deeper connections with the communities that back them.
3 Debt Financing Options To Get Needed Capital For Your Business
Forbes, November 6, 2021

SMBX, a new San Francisco-based fintech financing marketplace, has developed a platform for small and medium-sized businesses to issue bonds to their customers, community, and institutional investors.
DC Rebuild Bond Program Launched for Washington Small Businesses
Telemundo, October 14, 2021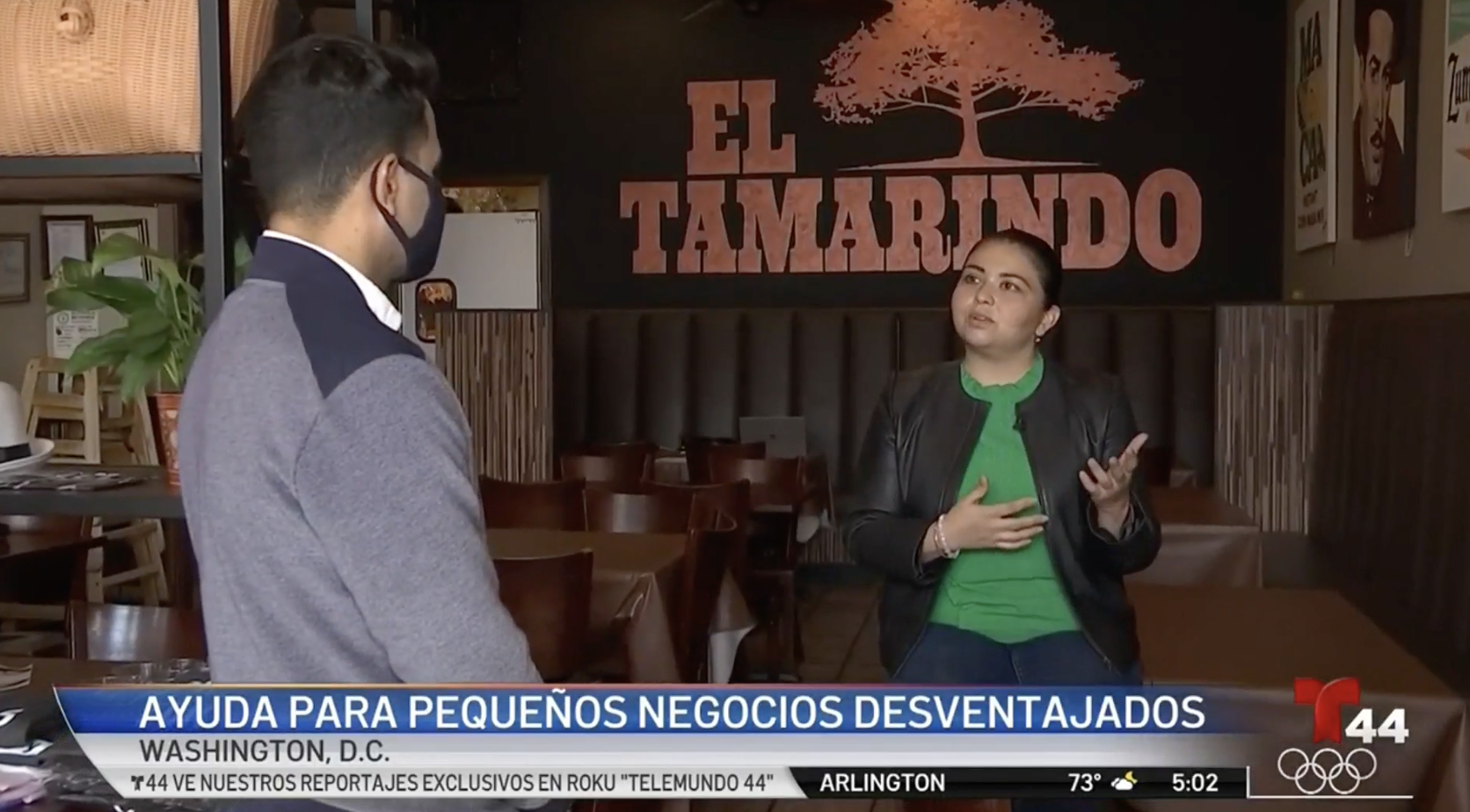 Small businesses in Washington, DC will be able to continue to grow thanks to a capital program that allows their own clients to invest in them. This is the "DC Rebuild Bond", recently launched by the Mayor of the District of Columbia, in conjunction with the company SMBX.
Local Residents Help Fuel Growth for These Small Businesses in New D.C. Funding Program
Washington Business Journal, October 4, 2021
In mere days, vegetarian taco restaurant Chaia raised $25,000-plus to help fuel its growth as part of a newly launched program aimed at supporting local businesses in the District. The company, which recently opened a new location in downtown Bethesda, is one of the first D.C. businesses to tap into the city's new D.C. Rebuild Bond Program, in which local residents and everyday customers contribute to a small business' fundraising campaign.

SMBX Raises $11.5 Million to Democratize Small Business Lending
ImpactAlpha, October 21, 2021
San Francisco-based SMBX raised $11.5 million to democratize financing for small businesses. Launched in 2016, SMBX lets retail investors invest as little as $10 in small business bonds and receive monthly payments. The company's goal is to help everyday investors create passive income and grow their wealth, while helping small businesses gain access to financing.
SMBX Revolutionizes Small Business Financing and Retail Investing with Innovative Small Business Bond Marketplace, Raises $11.5 Million to Fund its Growth
Bloomberg, October 20, 2021
SMBX, the financial marketplace helping small businesses raise capital from retail investors in their communities, today announced the close of an $11.5 million seed funding round.

Small Business Bonds: A New Way for D.C. Residents to Invest Locally
Technical.ly DC, September 16, 2021
D.C. government and SMBX are teaming up to allow local residents to do more than shop local and put a little extra in the tip jar.
There's a New Way to Support Your Favorite Businesses–by Investing in Them
Washington Business Journal, September 9, 2021
Small business owners in the District may have access to a new pot of capital to fuel their expansion plans – and it's coming, in part, from their own neighbors. The D.C. government is partnering with SMBX Inc. to launch the D.C. Rebuild Bond Program, which will enable local businesses to raise funds from individuals who live in the same communities they serve.

SMBX – Small Business Bonds Marketplace Review
Entrepreneur, April 7, 2021
SMBX is an online marketplace that allows individual investors to buy small business financial securities. It can be difficult for some small businesses to get a business loan. With SMBX, a small business owner is taking a different route. In this case, they are raising capital from the public.

Startups To Watch
Crunchbase News, August 14, 2020
SMBX, which connects small businesses to investors through its marketplace, raised $2.5 million in seed funding. "Our ultimate goal here is to build the world's first small business capital marketplace," said co-founder and CEO Ben Lozano.
Small Business Bonds: SMBX raises $2.5 Million Seed Round
Crowdfund Insider, August 11, 2020
SMBX, an online investment platform issuing securities under Reg CF, has raised $2.5 million in seed funding in a round led by Better Ventures with participation from Impact America Fund (IAF), Unpopular Ventures and others
SMBX Announces Funding to Usher in a New Era of Finance
Associated Press, August 11, 2020
SMBX, a marketplace connecting successful small businesses with everyday investors through small business bonds available via its app and website, announced today that it has raised $2.5 million in Seed funding…. With SMBX, small businesses can issue bonds directly to their customers and community.